Reading time:
4 minute read
According to the 451 Group, over the next three years e-commerce will grow at more than six times the rate of in-store sales to reach $5.8 trillion by 2022. With merchants and retailers focusing the bulk of their business and marketing efforts on their digital stores and strategy, online payment fraud and account abuse are similarly experiencing an uptick in activity. In fact, according to Forter, fraud attacks against online apparel and accessories merchants grew by 47% from Q4 of 2017 to Q4 of 2018.
Further compounding the stress of conducting business online, is the growing influence of consumer experience and the impact that social media can play in overall brand reputation. With Amazon leading the charge in instant gratification and seamless service, all other online retailers are similarly finding themselves needing to step up their game in order to meet demands.
To stay ahead of these changing market dynamics online retailers need to better understand their approach to fraud prevention and the particular fraud pain points that most impact their bottom line.
Gathering Together to Meet New Challenges 
On Tuesday, June 11th, an expert panel of Senior e-commerce, Fraud Prevention, and IT leaders gathered in the heart of New York City to share insights and personal experiences about the top trends in artificial intelligence and fraud prevention. Forter CEO and Co-founder, Michael Reitblat served as panel moderator, leading a discussion on how e-commerce leaders are fighting fraud and how legacy fraud prevention systems simply can't keep pace with shifting fraud and payment trends. How does a more integrated approach of combating fraud through Artificial Intelligence combined with human expertise and insights, deliver more accurate results, empower manual review teams, and lead to a better customer experience? Read our recap to find out.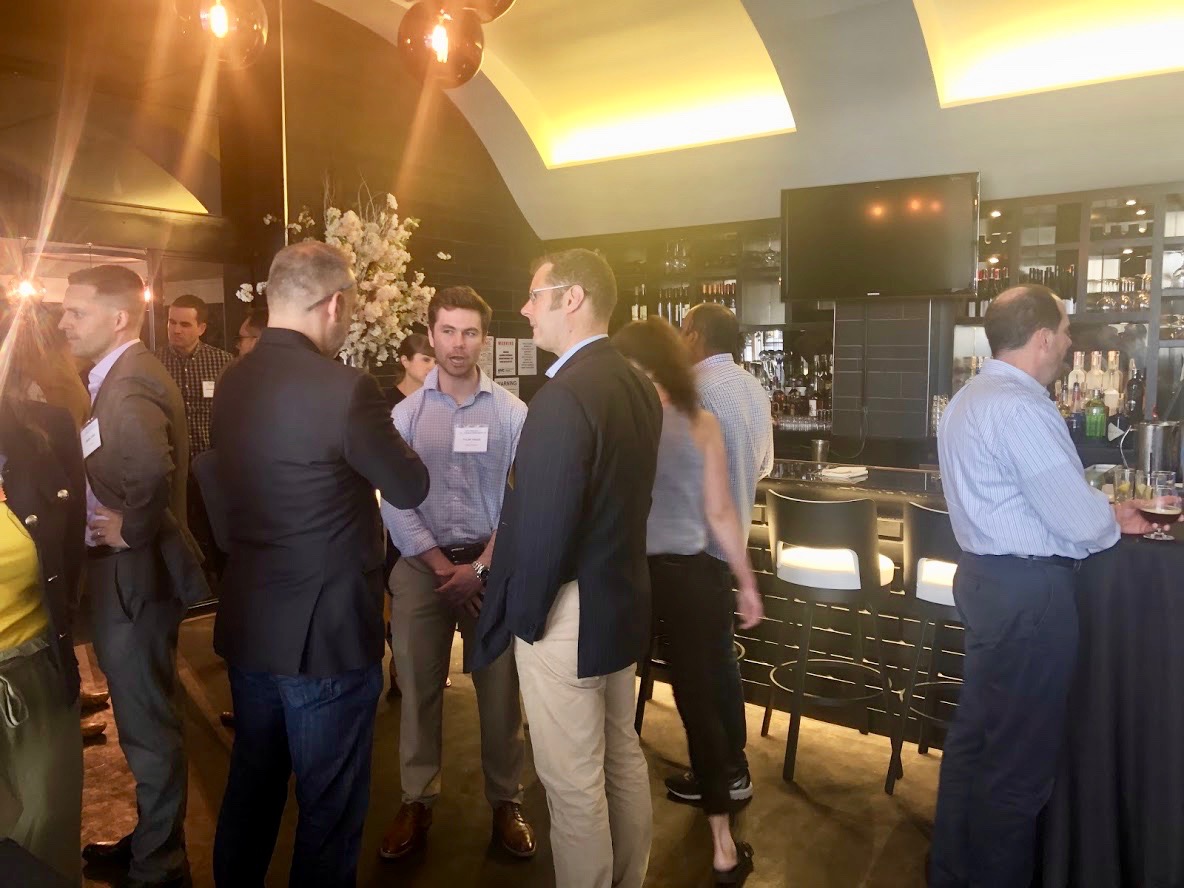 Rules are Meant to be Broken
Most retailers, if they do have a fraud prevention system in place, whether in-house or outsourced, rely on a complex web of thousands of rules, overlaid one atop the other, aiming to solve extremely specific pain points. As upticks in consumer activities occur, whether during the holiday season, or periodically as a result of retailer-led flash sales, the stringent nature of this system of rules, leaves Risk Ops teams with little to no flexibility as they aim to adapt their system to shifting fraud and payment trends. Relying on a rules-based system requires an extremely acute understanding of one's customer ecosystem, which is suitable for a stable and unchanging environment. However, online commerce is not such an environment. Rules quickly become outdated, no longer relevant or applicable to a growing customer base. The result is a system that limits business expansion due to risk aversion, and a dampening to overall customer experience.
Michael Hoffman, Director of E-Commerce and Customer Service at Rainbow Apparel Co., a panelist at the roundtable, commented that the brand's initial approach to fraud prevention meant the constant fine-tuning of rules. The team would "work on reducing [the fine-tuning] to the 20 most impactful rules.  It resulted in improving acceptance rates, but the result was still not at a level we desired." When turning away such high rates of potential transactions, companies risk turning away potentially good customers, thereby deteriorating customer LTV. A Forter study reported that 76% of customers will be less likely to revisit a website if they have had a bad shopping experience. This is a risk retailers simply cannot afford.
An Integrated Fraud Solution
To find a balance between fraud prevention and customer experience, retailers need a better way. An integrated fraud prevention solution — one founded in sophisticated machine learning technology combined with expert insights — has the ability to streamline the fraud prevention process, empower Risk Ops teams, and have positive results on other areas of the business. Janelle Spatz, Director of Operations – E-Commerce at Calvin Klein, one of the thought leaders on the panel, remarked that by leveraging Forter's sophisticated and nimble fraud model, fraud at her organization has been minimized, thereby increasing customer satisfaction and reducing stress on other parts of the business, including Sales Operations (greater ability to see real-time revenue impact), and fulfillment (easier to process accurate orders).
Without being tied to a structured set of rules, Forter's fraud prevention solution is extremely agile and able to stay one step ahead of ever-evolving fraud. This means that teams can take a proactive rather than reactive approach shifting their focus and resources on to new challenges – for example, diving more in-depth into new forms of abuse such as friendly fraud and the growing trend of returns abuse. Similarly, Hoffman noted that when switching to Forter, his focus on fraud-related matters was reduced drastically, allowing him to focus on other responsibilities and empowering him to look more strategically at other business challenges.
The Way Forward
Online fraud is changing, and retailers must adjust their approach to fraud prevention accordingly. Rules-based systems confine retailers – requiring more time and resources, and limiting the ability of internal teams to look forward to meet new challenges. Instead, by leveraging a fraud prevention solution that fully automates fraud prevention, both at the point of transaction and beyond – retailers can divert their focus from the minutiae of fraud/risk requirements and instead turn their attention to more pressing business initiatives to grow their businesses, without the fear of fraud. To find out more about the services that Forter offers, please contact [email protected]